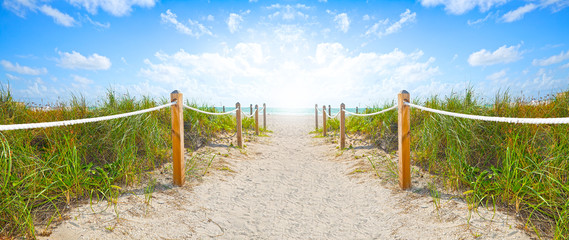 "His heavens shall drop down dew"
What the dew in the East is to the world of nature, that is the influence of the Spirit in the realm of grace.
How greatly do I need it! Without the Spirit of God I am a dry and withered thing.
I droop, I fade, I die.
How sweetly does this dew refresh me! When once favored with it I feel happy, lively, vigorous, elevated.
I want nothing more.
The Holy Spirit brings me life and all that life requires.
All else without the dew of the Spirit is less than nothing to me: I hear, I read, I pray, I sing, I go to the table of Communion, and I find no blessing there until the Holy Ghost visits me.
But when He bedews me, every means of grace is sweet and profitable.
What a promise is this for me! "His heavens shall drop down dew." I shall be visited with grace.
I shall not be left to my natural drought, or to the world's burning heat, or to the sirocco of satanic temptation.
Oh, that l may at this very hour feel the gentle, silent, saturating dew of the LORD! Why should I not! He who has made me to live as the grass lives in the meadow will treat me as He treats the grass; He will refresh me from above.
Grass cannot call for dew as I do. Surely, the LORD who visits the unpraying plant will answer to His pleading child.
♥♥♥♥♥♥♥♥♥♥♥♥♥♥♥♥♥♥♥♥♥♥♥♥♥♥♥♥♥♥♥♥♥♥
Especial request to all of you, saints of God,
please pray for me, because I have plans to move out of United States by March or April 2017,
but I want to do it with my Savior and Lord blessings and approval.
I will appreciate very much your prayers and probably I will not be sharing for around a month if I leave, my hope is to continue as soonest I can, but the time is the Lord's and I'm trusting on his will..
♥♥♥♥♥♥♥♥♥♥♥♥♥♥♥♥♥♥♥♥♥♥♥♥♥♥♥♥♥♥♥♥♥♥
REACHING THE NATIONS FOR THE GLORY OF GOD !
Don't forget to spread The Word of GOD
by sharing today's passage
Please share with your family and friends using small envelope
(E-mail) next to a pencil, under my name at the bottom of post,
or using the share link below
THE LION OF THE TRIBE OF JUDAH..
"HAVE A BLESSED DAY FULL OF PEACE,
LOVE AND HAPPINESS"
"Let your thoughts be psalms,
THE PURPOSE OF THESE PAGES
is to share the precious word of God,
without acquiring any
MONETARY REWARD.
God gave me the salvation for
"FREE",
so I share the gospel of his word the same way ..
( NO ADVERTISEMENTS OR COMMERCIALS ADS FOR YOU, TO ENJOY YOUR READING ) ...
Blessings to all of You,
rejoice in the sublime and infallible word of God.
PLEASE SHARE YOUR BLESSINGS WITH FAMILY AND FRIENDS.
♥♥♥♥♥♥♥♥♥♥♥♥♥♥♥♥♥♥♥♥♥♥♥♥♥♥♥♥♥♥♥♥♥♥
♥♥♥♥♥♥♥♥♥♥♥♥♥♥♥♥♥♥♥♥♥♥♥♥♥♥♥♥♥♥♥♥♥♥
"The true minister of Christ knows that the true value of a sermon must lie,
not in its fashion and manner, but in the truth which it contains."....
Reflection and inspiration from the "Prince of Preachers,"
Father, I ask You to bless my friends, relatives and those that I care deeply for,
who are reading this right now.
Show them a new revelation of Your love and power.
Holy Spirit, I ask You to minister to their spirit at this very moment.
Where there is pain, give them Your peace and mercy..
Where there is self-doubt, release a renewed confidence through Your grace.
Where there is need, I ask you to fulfill their needs.
Bless their homes, families, finances, their goings and their comings. Amen.
"HAVE A BLESSED DAY FULL OF PEACE, LOVE AND HAPPINESS"
I hope you enjoy each one of the post and you can find more going to the "Blog Archive",
DO YOU ENJOY THIS BLOG ? ..
If you like to visit my other blogs, please click at the link and If not clickable,
please copy and paste the address to your browser, Thanks...
TRANSLATORS AVAILABLE TO ANY LANGUAGE...
TRADUCTORES AL ESPAÑOL Y OTROS LENGUAJES...
COPYRIGHT STATEMENT
This resource was produced before 1923
and therefore is considered in the "Public Domain".
"THE PRINCE OF PREACHERS"
"COPYRIGHT POLICY"
We respect copyright laws and are committed to remove any copyright infringing
material from our website.
If you find any content on our website which infringes your copyrighted work,
please contact us, we'll be happy to verify and remove such content.
Please provide to us the following details:
1) Your name, E-mail Address.
2) Location (URLs) of your copyrighted work on your website.
3) Location (URLs) of your copyrighted work on our website.
Some of the pictures from Flickr under Creative Commons License, the bank of free Creative images for non commercial usage, also from
The photo license is a Creative Commons Zero (CC0) license.
From varios like, Unsplash and others.
Everything we do is for God Almighty's glory our creator and we pray for all the people that are making images available to continue spreading the Gospel.
Thank YOu and God Bless.
This blog was created 27th December 2011..